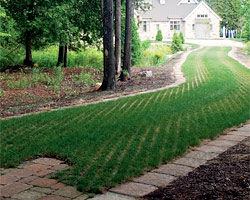 Turfstone™ Collection
Designed to work in harmony with nature
Turfstone's unique design allows rainwater to be gradually filtered back into soil naturally, resulting in the control and stabilization of soil erosion. Its eco-friendly design allows greenery to grow right through it, creating a highly unique hardscape design that works in harmony with nature.
Colors and Shapes
Actual color and size may vary. To assure your total satisfaction, request samples of the style and color you're interested in.
Visit your local Belgard® dealer for color selections.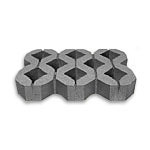 Turfstone
3 1/8" x 23 5/8" x 15 3/4"